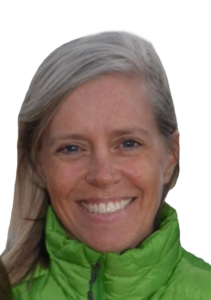 Carolyn Blevins went in for a routine mammogram at age 44 and the radiologist found an area in her right breast that looked like DCIS. After a stereotactic biopsy it was confirmed and she went in for a lumpectomy. When clear margins were not achieved, the breast surgeon recommended a MRI to see if there were any other issues. The MRI showed Invasive Ductal Carcinoma or "IDC" that was not detected in the mammogram. The tiny Estrogen receptor/Progesterone receptor or "ER/PR" positive tumor changed everything.
Her breast surgeon recommended that Carolyn have a mastectomy of the right breast, but would be considered "high risk"for the left breast and would need to be monitored closely with an ultrasound every six months. She did not want the stress since she had lost her mother from breast cancer 15 years ago.
Carolyn considered herself extremely lucky the doctors caught it so early and went in for a double mastectomy in November 2014. She consulted with Dr. Allen Gabriel, a plastic surgeon with BRAVE Coalition, with the many overwhelming options for reconstruction.
Dr. Gabriel was extremely helpful identifying her best options. Carolyn decided that silicone implants fit her active lifestyle the best. Carolyn has been cancer free for over five years and celebrates everyday!
Carolyn works with children on the Autism spectrum as a Behavior Analyst and enjoys skiing, mountain biking, yoga and camping all over Colorado with her husband and two teenage daughters.